Here you'll find free Port Authority Police exam questions along with information about test requirements, disqualifiers, and the PAPD hiring process. Let's begin
---
---
What Is the Port Authority Police Exam?
The PAPD is a 70-question multiple-choice CBT written exam that tests the candidate's memory, Spatial Skills, Written Comprehension, and Visualization. The time limit is 25 minutes for the Memorization section and 2 hours for the rest of the topics on the exam.
The following list Includes a breakdown of port authority exam topics and their practical use in a work environment.
---
Free Port Authority Test Questions
The following Port Authority Police test questions are taken from our port authority practice test preparation. Give them a try and see how well you do.

Sample question 1 - Written Comprehension

A growing body of research suggests that the regular, high-level use of more than one language may actually improve early brain development. According to several different studies, command of two or more languages aggrandizes the ability to focus in the face of distraction, decide between competing alternatives, and disregard irrelevant information. These essential skills are grouped together, known in brain terms as 'executive function' and research suggests they develop ahead of time in bilingual children. While no one has yet identified the exact mechanism by which bilingualism boosts brain development, the advantage likely stems from the bilingual's need to continually select the right language for a given situation.

Which of the following is most accurate based on the passage?
A. Language contributes to brain development.
B. Bilinguals have difficulties selecting the right language.
C. "Executive functions" develop earlier in bilingual children.
---
Sample Question 2 - Spatial Orientation

Read the question and select the correct answer according to the map.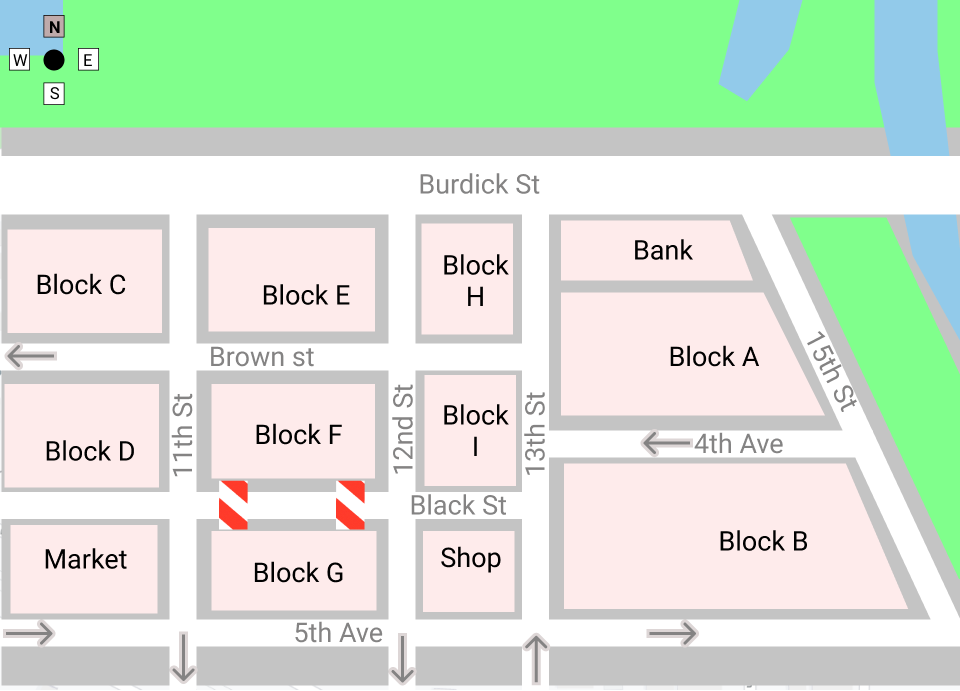 You are driving west on the bridge part of Burdick St above the river. You take the second left turn and then by the end of the block you turn right and then you take the first available turn.

What do you see to your right?
A. Block D.
B. Block F.
C. Block I.
D. Block C.
---
Sample Question 3 - Visualization (Mental Rotation)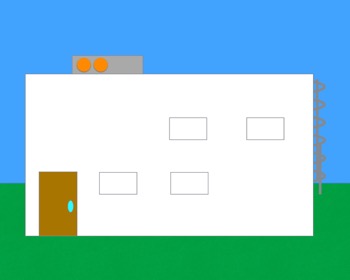 Shown above is a small inn as seen from the front. From the back, it would look like...
A.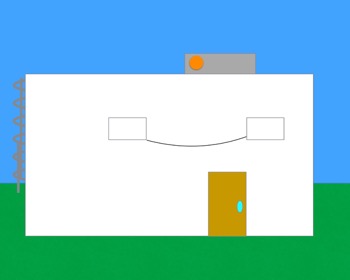 B.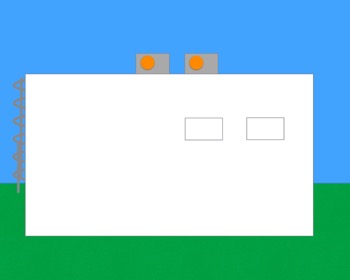 C.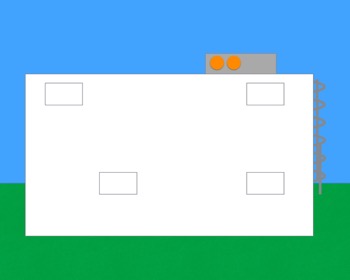 D.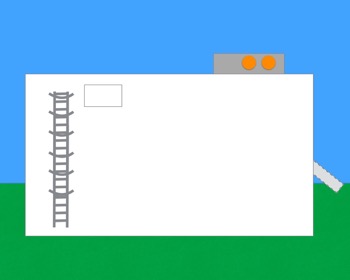 ---
Pass the PAPD
JobTestPrep Employes a team of psychologists and cognitive specialists who use their know-how to create the most accurate and complete Port Authority Police recruitment preparation around.
Each PAPD test is thoroughly researched and frequently updated to ensure that you get the most accurate and comprehensive test practice available.
---
Port Authority Police Exam Requirements
There are several components to the selection process for Port Authority Police Officers hiring process requirements, including a written test, a physical performance test, a background investigation, a medical examination, a psychological evaluation, and much more.
Here you'll find a breakdown of each step:

PAPD application
Note: Applications are not being accepted at this time. To stay informed about future recruitment activities, please join the recruitment network.
Once you have completed the application form, a random selection process is conducted to select names for evaluation as Police Officers.
The PAPD does not guarantee that filling out the interest form will result in your application being accepted. For those who qualify, a payment waiver is available for the application fee of $20.

PAPD Test Written Examination
A notification email will be sent to candidates selected through random selection: instructions on how to register and schedule a written test for PAPD Police Officers will be included. The exam fee is 20$

Physical Performance Test
After passing the written exam, candidates will receive an email inviting them to schedule the Physical Performance Test.
Note: Candidates should consult their physicians before participating in the Police Physical Fitness Test Program.

Background Investigation
As a police officer for the Port Authority, you have a great deal of responsibility. An applicant's background is therefore thoroughly investigated to ensure they possess:
Integrity.
Sound moral character.
Responsibility.
Sense of service.
Honor.
Ethical judgment.
Commitment.
The candidate review board requires a $40 background investigation fee.

Background Investigation Disqualefires
Candidates will be automatically ineligible for employment if they meet any of the following criteria:
Felony conviction or indictment for a criminal act.
Conviction or plea agreement for any offense that prohibits legally owning/carrying a firearm, including domestic violence.
Domestic violence offense conviction.
Current or past 12-month probation or a criminal conviction.
Dishonorable discharge from military service.
Multiple convictions for driving under the influence/refusal in the past 5 years.
Five or more motor vehicle violations in the past 2 years.
A bench warrant is issued as a result of failing to appear in court on more than two occasions on a motor vehicle charge or criminal charge.
Suspension of driving privileges on more than two dates on more than two occasions.
A conviction for selling, manufacturing, or distributing illegal controlled dangerous substances.
Demonstrated history of disregard for the law, a tendency towards violence, job termination for poor behavior, or inability to adjust to discipline.
Candidates who pass the Police Review Board evaluation will be offered contingent employment and invited for Medical/Psychological evaluation.

Medical & Psychological Examination
Joining the Port Authority Police Academy requires successful completion of both medical and psychological exams.
Before taking these exams, an employment offer will be made, which will be conditional upon passing the medical and psychological exams.
If the Office of Medical Services determines that you are unable to perform the essential functions of a police officer, the contingent offer of employment will be withdrawn.
You must authorize access to all your health records.
Here are some of the factors that will be tested during the medical examination:
Body Mass Index of 30 or greater requires further testing to determine cardiovascular endurance and rule out any health risks associated with it.
Hearing Test - The better ear should not have an average hearing loss of more than 40 decibels at 500 Hz, 1,000 Hz, and 2,000 Hz without a hearing aid for effective audio surveillance and communication.
Vision is also crucial, and candidates must have uncorrected vision of no less than 20/100 in each eye, and with the corrected vision of no less than 20/40 in each eye and must not have moderate or strong impairment of depth or color perception.
Each medical condition will be evaluated individually to determine if it will interfere with a candidate's ability to perform the essential duties of a Port Authority Police Officer.

Police Academy Training Program
As part of their participation at the Police Academy, applicants must meet academic and fitness requirements.
Candidate selection for appointment to the Port Authority Police Force is limited to those who meet the required achievement standards.

About the Port Authority Police Department
Protecting all Port Authority of NY/NJ facilities is the responsibility of the PAPD.
A number of structures are protected by the PAPD, including bridges, airports, the World Trade Center, seaports in and around New York City and New Jersey, tunnels, two bus terminals, and the Port Authority Trans-Hudson train system (PATH).
PA transit points are used by 500 million people every year.
---
FAQs
Helpful Links
Here are some links that may be helpful.
The PAPD and other trademarks are the property of their respective trademark holders. None of the trademark holders are affiliated with JobTestPrep or this website.