What Is the Teaching Assistant Skills(ATAS) Assessment?
The ATAS is a 100-question computer-based test, lasting 3 hours and 15 minutes, and consists of four subareas that address the skills and knowledge that teaching assistants are expected to possess Reading, Writing, Math, and Instructional Support.
A teaching assistant (paraprofessional or paraeducator) assists a classroom teacher in a variety of ways. Teaching assistants must possess basic skills in the core subject areas in order to fulfill their roles. Additionally, teaching assistants provide teachers with focused instructional aid.
Please note that JobTestPrep's PrepPack provides excellent comprehensive practice for every type of ATAS 95 question that could be asked on the actual test. Using our teachers' aide practice resources and study guides will significantly improve your chances of acing the Teaching Assistant Skills test, ensuring that you are listed among the top candidates for the position.
---
Free Online Teacher Assistant Exam(NYTCE) Practice Questions
The following questions are samples of the ones you may encounter on the actual exam. Test yourself by answering them.
Reading Question Vocabulary
---
Reading Question - Verbal Reasoning
Zynga, the gaming giant behind Facebook phenomena such as Farmville, Mafia Wars and Frontierville, grows one thing advertisers want: mass reach. Zynga has 250 million people playing its games - and interacting with marketers' ads. It is building a media giant out of tiny transactions from millions of people buying seeds, sheep, tractors, weapons, skill points and other virtual goods.
The company has a tortured history with advertising, but over the past year, it has perfected a different kind of advertising that appeals to brands: ads that pay consumers for their attention. The network behind Zynga's ads - SVNetwork - has integrated its system over the course of the past year into Zynga's stable of games, allowing marketers to buy "engagement ads." All of those ads follow a pretty simple formula: ask a player if they'd like to earn some currency or points to do something like watch a movie trailer, play a game, quiz or some other brand-related activity, and then share it on Facebook.
The company has placed more than 100 campaigns in Zynga games over the past year, charging from 60 cents to $1.60 for each engagement. Ultimately, those will be priced through auction, so advertisers can bid on an engagement with, say, a mom age 25 to 34. "We based our whole idea on one philosophy: Brand ads are only valuable when they have a consumer's undivided attention. And the only way to do that is to get them to volunteer it," said a company spokesman.
There's nothing new about rewarding people for engaging with ads. Usually the trade-off is implicit, such as watching eight minutes of TV ads to get 22 minutes of programming. What's making Zynga work well for brands is its sheer scale - there's no need to concoct an offer relevant to every audience or website. The nearly 250 million people playing Zynga games around the world each month pretty much want one thing: to get better at the game.
What does an "engagement ad" mean?
A. An ad that is of special interest to a target audience.
B. An ad the consumer engages in.
C. An ad that actually pays the consumer.
D. An ad that appears while the consumer is engrossed in playing a game.
---
Writing Question - Sentence Completion
____ the current system, children are first ____ at the age of seven.
A. Under, assesed.
B. Under, processed.
C. Unders, assessment.
D. Underneath, assessment.
E. None of these.
---
Math Question - Conversion
Please choose the correct answer. If none of the options is the correct answer please choose answer choice e, "N".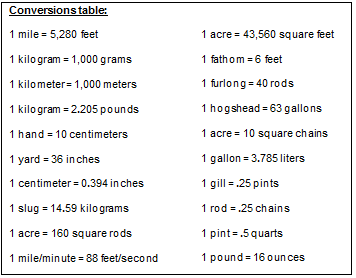 1/21 hogshead = ? liters
A. 79.485.
B. 7.57.
C. 11.355.
D. 30.28.
E. N
---
Math Question - Word Problems
Research conducted on a sample of 2500 flu patients has found that 28% felt better after up to 2 days following the initial medication, 22% felt better after up to 4 days, and the rest did not feel any improvement.
How many did not benefit from the treatment?
A. 50.
B. 72.
C. 1250.
D. 500.
E. 1200.
---
ATAS Test Passing Score
A minimum score of 220 is required to pass the exam. The overall test score ranges from 100 to 300. Approximately two weeks to a month after the date of your assessment, you will receive the results of your examination.
Your grade will include your total score and a pass/fail indicator, in addition, you'll get the scores of each of the subsections.
Your test results will be added to your certification application file by the New York State Education Department (NYSED).
---
NYSTCE ATAS Test – Quick Overview Guide
There are 3 steps involved in earning top-level certification and becoming a New York State Certified Teacher.
Step 1: The ATAS – The test is conducted via computer and necessitates a background check before you can receive Teaching Certificate Level I.
Step 2: Certificate Level II: From the time you pass the ATAS, you will have three years to earn nine college credits while maintaining employment.
Step 3: Certificate Level III – You must complete an additional nine college credits within another three-year period.
We are going to look at the four major sections of the Assessment of Teaching Assistant Skills (ATAS,) which covers reading, writing, mathematics, and instructional support. Note that there are a total of 100 questions divided between the various sections.

Reading Section:
The reading section of the test will contain a total of 27 questions. The questions will be broken down into several sub-categories, which will include the following:
---
Writing Section:
The reading section of the test will contain a total of 27 questions. The questions will be broken down into several sub-categories, which will include the following:
---
Math Section:
The math section of the test will contain a total of 27 questions. The questions will be broken down into several sub-categories, which will include the following:
---
Instructional Support
The reading section of the test will contain a total of 19 questions. The questions will be broken down into several sub-categories, which will include the following in relation to the teacher instructing students within the classroom.
---
ATAS Test Registration
Creating an NYSTCE account and completing the registration process will be required in order to register for the exam.
Registration should be completed at least 30 days prior to the exam. There will be a number of questions asked regarding your educational background, including your current educational level, first language, and academic status.
What is the cost of the NYSTCE ATAS exam?
The exam fee is $54.
---
ATAS Test Appointment and Locations
The test is administered by Pearson VUE, and you can view the availability of the exam by inserting the test name in the search bar. Press the following link to see the nearest test center. If you wish to apply for alternative testing arrangements, you can find the form here.
---
Test Day Tips

Arrival
It is recommended that you arrive at the testing center at least 15 minutes before the start of the exam.
Identification
Upon arrival, you will be required to present a valid form of photo identification. It is imperative that you bring proof of identification; if you do not and/or your identification is deemed invalid, you will not be allowed to access the testing room.
Personal items
All personal items must be placed outside the testing room.
Items of personal property include your:
Phone.
Calculator.
Books.
Notes.
Bag/backpack.
Food, highlighters.
Breaks
You will be permitted to take breaks. During your break, however, the timer will not be stopped; therefore, it is imperative that you plan your time carefully.
---
FAQs
Is the ATAS multiple-choice?
Yes, There are approximately 100 multiple-choice questions on the test.

Is the ATAS exam difficult?
The test is extensive and challenging. You'll need a strong preparation guide and practice test to help you score higher than your competitors.
---
Links that May Be Helpful
---
JobTestPrep is a leading test prep company that offers accurate practice simulations for hundreds of pre-employment tests. Since 1992, it has helped 1M+ candidates. If you have any additional questions about the ATAS Assessment Test, feel free to send us an email, we usually reply within 24 hours.
The NYSTCE and other trademarks are the property of their respective trademark holders. None of the trademark holders are affiliated with JobTestPrep or this website.